"Review of the Most Popular Free Website Builder Choices – Part 2" written by Mike Marko.
Best Free Website Builder Choices Continued
In the last blog post, I told you about some of the best free website builders today.
But that list was not exhausted.  For part two of my review, I'm going to continue to list what I believe are the best online website builders you can pick from.

Free Website Builder – Yola
Most free website builder choices promise a very easy to use interface.  Obviously, the promise is meant to entice you to sign up for their product. However, only a handful of free website builder choices really fulfill their promise.  One of these free website builder choices that fulfill this promise is Yola.
Yola will make you feel at ease because everything you would need in order to create a website is already provided to you.  You can even publish your website in moments.  Yola strives for ease of use.  It seems like Yola is doing most of the thinking for you, and this reduces the stress or pressure you might feel while working on your website.. especially if you are new to web design.
Yola is very easy to use.  It's a free website builder that is organized similarly to Microsoft Office or WordPress.  Since you already familiar with similar user interfaces, Yola makes website building efficient.  Options, like Widgets and Social media, can easily be accessed through the interface. The Widgets function of the site is also great because when you select your preferred website category, Yola recommends the best plugins or widgets for your website.
Yola also has specialized options for you so you can build forms, customize the template, and make the site SEO friendly with the help of its SEO and Traffic Scan Reports. You can also activate the Yola mobile theme version of their website, while E-commerce is made easier with Yola's Online Store tool application.
You also get to choose from both free and premium themes from their site, but it seems to look too simple for you.  But what Yola lacks in template variety, they make up for it by providing quite powerful free website builder. A CSS Style Designer feature is also included in Yola to allow you to edit the site appearance.  For example, you can change the font on one specific page, or change the font for the entire site globally.

Special Note on Yola
It is important to note that Yola offers paid upgrades for your account to improve your website building experience with Yola. However, what makes Yola really cool is that they don't bombard you with spam trying to entice you to upgrade your account. Regardless, in my opinion, you should reconsider getting a premium package with your account for this website builder to take advantage of the additional features.
No matter if you decide to go for either the premium or free service, know that Yola can easily deliver what you need.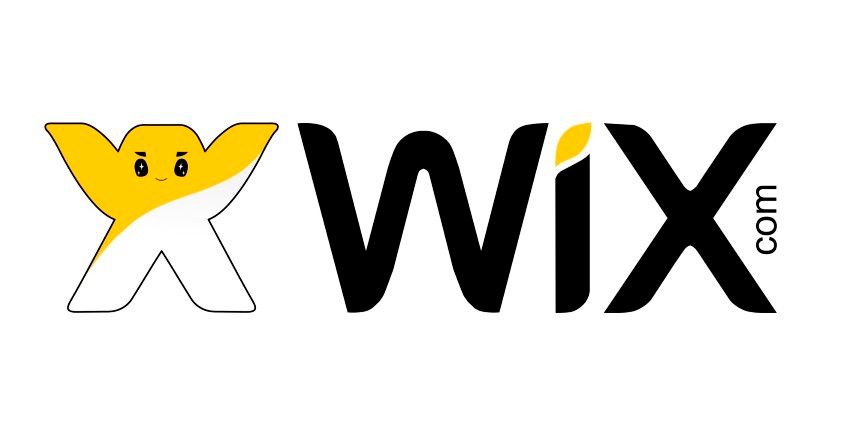 Free Website Builder – Wix
Another great free website builder is Wix.  And I have to admit… Wix is quite a stunning website builder.
Wix has an efficient drag-and-drop editor that will allow you to edit the website any way you want… easily. This free website builder helps ensure that the elements are aligned like you want, without worrying about any oversized fonts, etc. Wix also has a dynamic template list; unfortunately, you cannot change your themes unless you wish to start over so choose wisely at the very beginning.
This free website builder uses Javascript instead of Flash to make the website interactive and easier to navigate. Wix also offers an App Store so you can add additional features such as an Instagram feed, a live chat function, and social media applications.
Special notes on Wix
Unfortunately, I wouldn't recommend using Wix's free version of their websites because it adds two buttons that would ruin your browser experience with the website. The URLs they provide don't work; which is very a huge detriment to anyone trying to link to the site. A lot of people are also complaining about the slow loading time of Javascript. If you want the full benefit of Wix you need to subscribe to their paid account option.
Free Website Builder – WordPress
Of course, any list of free website builder choices has to include the most popular Content Management System on the planet today: WordPress.
A lot of people find WordPress really confusing because of its various dashboards and options. However, it does organize website building options like pages, portfolio, plugins, and themes in their own separate areas.
Editing your web pages can be done through the text editor.  This text editor is pretty straightforward to use, and adjust to ensure distraction free writing. You can add a photo gallery, polls, and contact forms directly to the page, but you may need to install plugins for these different forms of content.
In your theme selection area, you can take advantage of the 300+ themes offered for your self-hosted WordPress site. Each theme is fully customizable from their palette schemes to the fonts, and many of these themes have a mobile phone theme equivalent.
WordPress would work well for anyone wishing to have their own blog because offers quite a variety of options.  You have a lot of flexibility in customizing the look of your website.
Special note on WordPress
WordPress used through its main website (WordPress.com) or you can self-host it in your own host (like with Bluehost). However, if you use WordPress.com, there are quite a lot of drawbacks such as the lack of available plugin options you can install on your website. WordPress.com also has a limited number of third party themes and some of the best themes are expensive to purchase. You may even find its dashboard confusing.
So What's the Best Free Website Builder?
Well… in my opinion: none of these.
Let's face it, having a website is a long time commitment. You will be creating content, and using your valuable time to build it.
You want something that will be effective, affordable, and will also grow with you.
The Alternative…
Instead of the free website builder choices, I discussed in the past two blog posts, for minimal cost you can have the power of a blogging and marketing platform that would normally cost thousands.
In addition to not having to host the website (which can be confusing, and require technical expertise to maintain), the choice I am suggestion offers:
Capture pages to get leads, and integration with popular autoresponders,
Free themes already integrated into the platform,
Webinar software,
Easy to rank in Google and have your customers find you (it is the

SAME

platform I use to rank in Google),
Has its own social media site integrated into the platform
And a great support team
And a lot more… all for a very competitive price (yes.. competitive even with these free platforms).
It's definitely worth giving a trial look.  Check it out by clicking the button below.
P.S. – If you like this post, feel free comment down below and/or share on Facebook.
Suggested Articles:
1. Review of the Best Free Website Builder Choices - Part 1
2. How to Get More Leads with Keywords for Google
3. 7 Unstoppable Steps How to Get Leads With a Blog

Author: Mike Marko
Click here to contact Mike
www.IMConsultantServices.com
If you are interested in learning how to make money online, click the following links to learn more about the IPAS2 and the TotalShortcut system, and get the information to form your own opinion from this Empower Network Review, and Jeunesse Review.  Be sure to check out Digital Altitude in our Digital Altitude review.
If you want help marketing online, then check out our services at IM Consultant Services. If you want total transformation, you need to check out Subconscious Mind Tapping.