"IPAS2 Bonus – Join the IPAS 2 System with Bren & Mike" written by Mike Marko.
Let's Start With What's IPAS2?
I bet you have heard about the IPAS2 system by now. This amazing online marketing system was officially launched on September 8, 2014.
If you have been struggling online and haven't made any significant money, then this is the system you need.  The IPAS 2 system will help take you to the next level.  IPAS 2 is a complete done for you, franchise-like business that is ready to go without you having to know anything technical about webdesign, etc.  Follow the instructions provided to you inside, and you can be making money within days.
At this point I want to be clear… this is not a get rich quick scheme.  This is a real business that can grow from effort over time.  Your potential earnings can have you at thousands per month (but nothing is guaranteed because results depend on your ability to take action and put effort into building your business).
"We have spent the last 4.5 years testing and building what we believe to be, a success system for anyone of any skill level. We've seen where 95% of people who try to start an online business fail, we've found the gaps, and fixed them all."
What's Waiting For You Inside IPAS2?
You will have a personal coach assigned to you once you join our team.  This personal IPAS 2 coach will help guide you through some of the simple setup, and will tell you how to take advantage of all the resources you'll have at your disposal within IPAS.
With IPAS 2 There's No More…
Looking for the "perfect product"
Creating websites, sales funnels or sales presentations
Need for buying and learning 3rd party software or tracking
Need to become an expert at advertising or marketing
Need to have tech experience to make money
Need for you to "SELL" to friends, family, or anyone you know personally
Need to make phone calls, emails, or live meetings

IPAS2 Bonus
Join us, Bren & myself, and our IPAS2 system team and you get access to our own personal IPAS2 bonus which include:
Access to our private Facebook group with additional training and videos
Personalized training during our weekly team hangouts
Our black card members get personalized one-on-one mentoring
And additional bonuses we just can't list.   🙂
Why Join Bren & Mike for IPAS2
You want to join a team that will help you get started right away, while at the same time have a proven record of achieving results.  Many of the other high earners will not take the time to talk to you, and the people who will normally do want to help aren't getting outstanding results, we (Bren and I) are different.  Bren and I are in the top 40 in all time ranking within IPAS 2.  And we will help mentor people who are ready to take action with this business.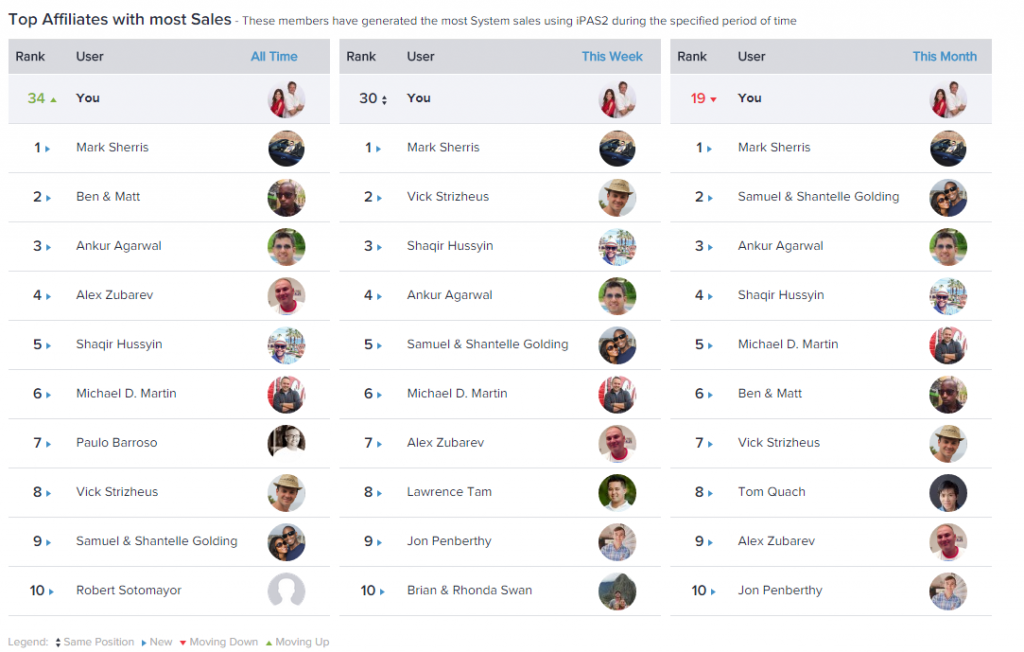 If you are to take the next step, click the link below and learn about joining Bren & Mike and becoming part of our team.
Learn more about IPAS 2 in this IPAS2 review: https://www.brenandmike.com/what-is-ipas-2/
P.S. – If you like this post, feel free comment down below and/or share on Facebook.
Suggested Articles:
1. What Are IPAS2 Profit Maximizers | IPAS 2 Review
2. IPAS2 System Review – Is iPAS 2 Worth It?
3. Can IPAS2 Make Me Money | IPAS 2 System Review
4. The IPAS 2 System – Is IPAS2 Legit?
5. Can IPAS2 Make Me Money | Review of the IPAS 2 System
6. Official IPAS2 Marketing System Review | IPAS 2 Bonus
7. IPAS 2 FAQ
8. What Is iPAS2 Review | DON'T JOIN IPAS 2 UNTIL YOU READ THIS! With BONUS!!
9. What is Kalatu?
Author: Mike Marko
Click here to contact Mike
www.IMConsultantServices.com
If you are interested in learning how to make money online, click the following links to learn more about IPAS 2 and check out this Empower Network and Jeunesse review.
If you want help marketing online, then check out our services at IM Consultant Services.
* Note that results are not guaranteed.  Check out the Empower Network earnings disclosure here.