"What is Blogging?" written by Mike Marko.
Do you know what blogging is?
I know about 18 months ago when I first started blogging… I really had no clue what it was.  Seriously!
You have probably already heard that it is a great way to build an online income.  But before you really dive into it, I want to answer this question for you: "What is blogging?"
What is Blogging All About?
Basically, a blog is a personal web page you can use to post articles or "blog posts" about a particular topic.  While some people use a blog a personal diary to record their daily lives (a step up from platforms like Facebook), others use them to promote their business, products, or services.
A blog doesn't have to follow any one format.  In fact, they appear in a lot of different layouts.  And they can be updated as little, or as much, as you want and have time to write.
So Why Blog?
Now there's a question: "why blog?"
There are tons of reasons to blog.  The main reason behind blogging is basically the same for business or personal content: people want their voices and opinions heard by others.
And the internet is perfect for doing just that.
When you use a blog you can reach out to millions of people every day.  And that's powerful.
And if you can monetize that passion and learn how to make money online blogging, that's an added bonus!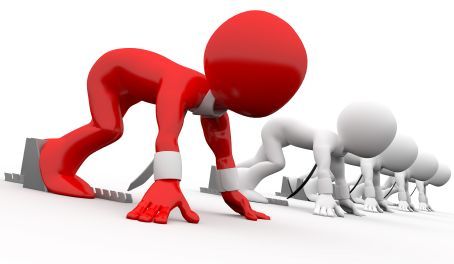 How Do I Start Blogging?
No matter if you write about your own personal life or you are promoting a business or maybe a product and/or service, you need to determine what you want to write about.  The content doesn't necessarily have to be about the product, etc… but it should be on something you enjoy talking about.  By choosing something you enjoy talking about it will help eliminate the customary excuses for not blogging regularly.  You'll actually enjoy writing about it.
Once you have your topic, then you need to find a blogging platform that suits your needs.  There are a ton of blogging platforms to choose from, the most popular of which are WordPress and Blogger.  Once you have picked your blogging platform, you start writing your first blog post.
Don't worry about making the site look good right away… that can wait until you have a six to twelve blog posts under your belt.  At that point, you can start sharing your blog posts with the world.

Final Words
I hope this quick summary about blogging helps.  There is a LOT more I can say about blogging, but I wanted to give you a brief introduction to blogging.  If you do a search on our blog you can find a ton of specific topics on blogging and how to share your content.  I hope this blog post help answer your question, "what is blogging?"
P.S. – If you like this post, feel free comment down below and/or share on Facebook.
Suggested Articles:
1. Video Blogging | How to Make Money with Video
2. 7 Unstoppable Steps How to Get Leads With a Blog
3. Best WordPress Sites to Help You Build Your Own WordPress Website

Author: Mike Marko
Click here to contact Mike
www.IMConsultantServices.com
If you are interested in learning how to make money online, click the following links to learn more about the IPAS2 and the TotalShortcut system, and get the information to form your own opinion from this Empower Network Review, and Jeunesse Review.  Be sure to check out Digital Altitude in our Digital Altitude review.
If you want help marketing online, then check out our services at IM Consultant Services. If you want total transformation, you need to check out Subconscious Mind Tapping.